Get the Skills to Be a Professional Hairstylist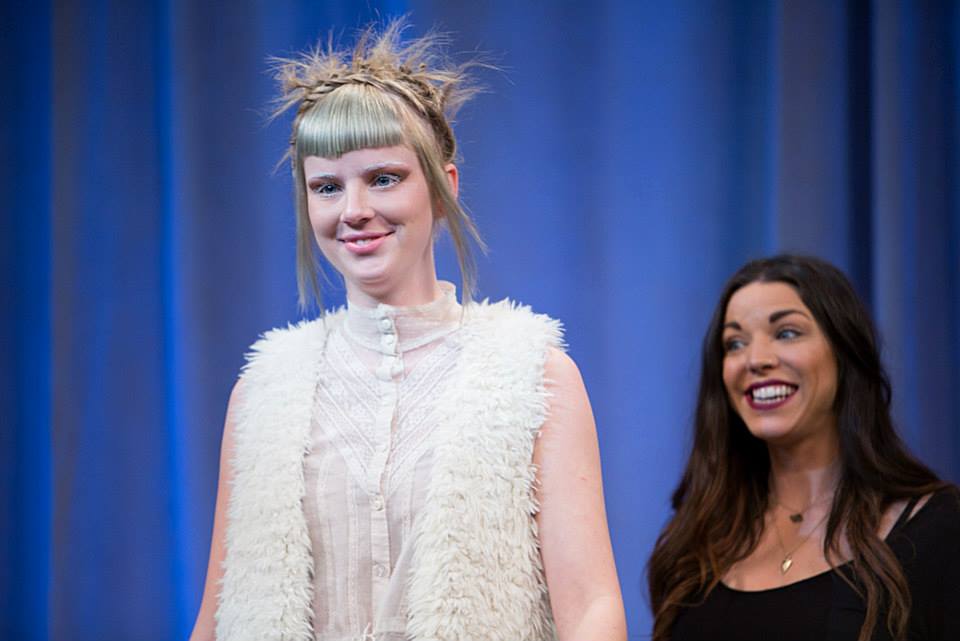 Hair Design Training Program in Portland, OR
Hair Design is the study of hair styling, shampooing hair, chemical hair relaxers or straighteners, permanent waves, coloring and highlighting of hair, and wig treatments.
Professional Hair Designers use their training, creativity and personality to connect with clients and help them to look and feel their best.
If you're a stylish, social person interested in hair and beauty, you owe it to yourself to explore your potential in professional Hair Design.
Become a Skilled Hair Design Professional

The Hair Design Program from Beau Monde Academy provides the hands-on training, practical experience and industry support it takes to become a highly qualified hair and beauty professional.
Through guidance by experienced industry professionals you'll be equipped with the skills, techniques and knowledge it takes to turn your passion and drive into a rewarding career. You'll learn:
Ladies and Mens Sculpture
Theory of Design
Up-dos
Styles and Textures
Color Theory applications
Perm Design
This fun, online quiz takes 3-minutes to complete and you'll get a personalized report. Identify your strengths and social style plus the training and positions you're best suited for. Get Your Career Training Readiness score now.
For as long as I can remember, I knew I would be a hairstylist. Choosing the right school to achieve my dream was a very important first step. When I found Beau Monde Academy, I knew it was the school for me. Their diverse, creative & inspiring environment gave me the experience & knowledge that I needed to thrive. Whether I'm working behind the chair, at a fashion show, or on a movie set, I know that I can thank Beau Monde Academy for guiding me down the path I'm on today.
Beauty is a people business. In addition to technical skills, as a student in this program you'll benefit from Beau Monde Academy's Salon Success Program, which provides the skills and self-assurance to maintain and build a successful clientele.
---
The Only Accredited Competency Cosmetology College in America That Offers Federal Financial Aid to Those Who Qualify!
---
A great advantage to choosing Beau Monde Academy as your school is that we are a Competency-Based school. This means that when you have demonstrated mastery in a skill, you move on to the next module; your training is individual so you take only as long as you need to excel.
CHECK OUT THE DIFFERENCE
 Competency (estimated hours/weeks)
 Traditional Clock Hour Program
 Hair Design
 850 hours
 25 weeks
 1150 hours
Beyond Replication to Artistry
Beau Monde Academy students learn their craft through the world renowned Pivot Point International method. Pivot Point's educational philosophy is based on the belief that hair design is an art form, with hair as the medium.
Beau Monde Academy is proud to provide an education that allows you to become a Professional Designer. You'll have the skills to see, think and create as a designer rather than simply duplicating a haircut.
Career Opportunities

Successful graduates of this program are prepared for a wide variety of exciting beauty industry careers, including:
Salon Coordinator
Hair Color Specialist
Styles & Texture
Fashion Show Stylist
Beauty Care Magazine Writer
Tradeshow Exhibitor
Beauty Care Product Distributor
Beauty School Instructor
Hairstylist
Salon Sales Consultant
Photo and Movie Stylist
Beauty Product Designer
Beauty School Owner
Platform Artist
Hands-On Experience in a Real Salon

Hair Design isn't learned just from textbooks – it's learned in the salon. As a student in this program you'll have the opportunity to work with real clients in our on-campus salon.
Under the guidance of experienced cosmetology educators you'll provide clients with the same types of services offered in high-end salons or spas.
You'll enter the professional world with confidence, fully prepared to build your client base, after gaining so much direct, real-world experience before you graduate.
Get the Support You Need to Launch a Successful Career

This training is about more than a certificate to hang on the wall – it's about getting a career you love. Beau Monde Academy is dedicated to supporting you throughout your career. Experienced Career Services professionals are happy to offer support and help you pursue employment opportunities.
Financial Aid is available for those who qualify.
Is a Creative Career in Hair Design Right for You? Get More Information…
If you're interested in learning more about careers in the beauty industry, and exploring whether a future in Hair Design is right for you, fill out the form on this page and receive more information.
To speak to a friendly and knowledgeable Beau Monde Academy Admissions Representative, give us a call at 503.252.1638.